Master Class: J S Bach's Cello Suites 
and Cello-Ensemble Workshop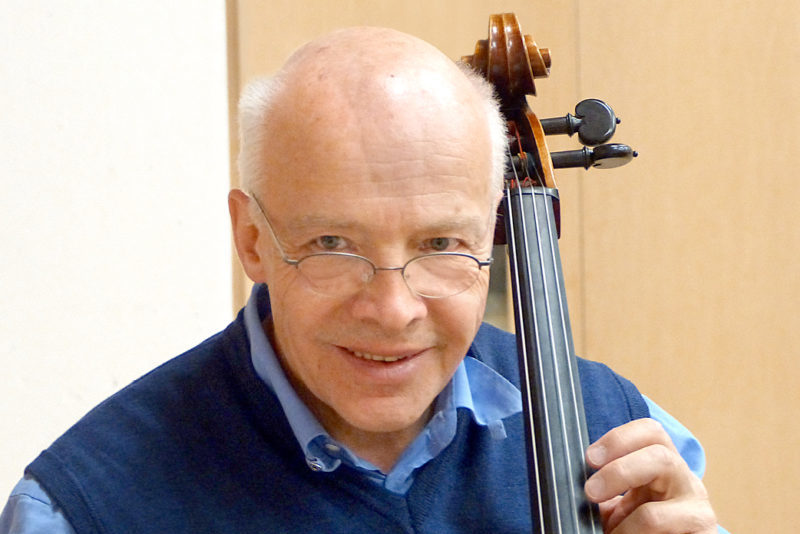 Albert Roman
We shall inform you of your new course dates for 2021.
The registration shall not yet be binding.
Target Groups: cellists, students, pupils
Languages: German, English, French, Romansh
Course location: Chesa da Cultura, Via Dimlej 44, CH-7500 St. Moritz
Master Class: J S Bach's Cello Suites and Cello-Ensemble Workshop  with Albert Roman
The interpretation course focuses on the Six Suites for Cello Solo by J S Bach. Individual lessons will deal with the musical and instrument-specific problems of the suites. Work analyses of the six suites within the context of music history are intended to promote understanding of the various possibilities of interpreting Bach's cello suites. Participants interested in the ensemble workshop may form groups at the beginning of the course and get to know the available cello-ensemble literature. All cellists will rehearse Bach's Art of the Fugue in the cello orchestra. The workshop will open with a convivial dinner (new dates for 2021 later). The closing concert will take place (new dates for 2021 later).
Albert Roman, a native of St. Moritz, Switzerland, began playing cello at an early age and studied with such renowned cellists as André Navarra, Pierre Fournier, Mstislav Rostropovich, Paul Tortelier and Janós Starker. Two first prizes in international music competitions marked the beginning of a busy career, over the course of which he has given concerts and master classes throughout Europe, Asia, and the United States. His repertoire as a soloist includes more than 100 concertos, and he has given first performances of cello works specially composed for him. Among his numerous recordings, the Cello Concerto No. 2 by Rudolf Moser as soloist with the English Chamber Orchestra and the CD with the complete works for cello solo by J S Bach is to be mentioned in particular. For his contribution in promoting talented young cellists in China, he received the 1999 Friendship Award of the People's Republic of China. He is a guest professor at the music academies of Beijing, Shanghai, Tianjin, Wuhan, and Xi'an, Conductor of the Swiss China Cello Orchestra and Artistic Director of the Chesa da Cultura St. Moritz.