Master Classes
Chesa da Cultura has already hosted numerous master classes, seminars, and concerts with artists such as Dieter Ammann, Oscar Ghiglia, Sofia Gubaidulina, Wilfried Hiller, Klaus Huber, Gary Karr, Rudolf Kelterborn, Helmut Lachenmann, Enrico Onofri, Paolo Pandolfo, Miklós Perényi, Wolfgang Rihm, Albert Roman, Leila Schayegh, Hopkinson Smith, Maurice Steger, Pieter Wispelwey a.o.
St. Moritz Master Classes
St. Moritz

Master Classes at Chesa da Cultura

Master Classes Archive
Overview of master classes already held:

Master Class for Piano with Michael Schneidt
August 3rd –10th, 2019
Michael Schneidt, born in Munich, studied piano at the Munich University of Music and Performing Arts with Hugo Steurer and Klaus Schilde, followed by the artistic State Examination (passed "with distinction") and the master class. He got additional impulses as a DAAD scholarship holder from Alessandro Specchi in Florence as well as from master classes with Paul Badura-Skoda and Bruno Leonardo Gelber, among others. Michael Schneidt is a prize winner of international piano competitions (1st prize Viotti-Valsesia, Italy), has excelled on radio and television and on CD recordings. He has also premiered many contemporary piano works and has given concerts in Europe (e.g. at the "Prague Spring" and the German Mozart Festival), Japan, and South America. Michael Schneidt is a lecturer at the Munich University of Music and Performing Arts, where he teaches piano. He holds master classes throughout Europe and Japan. In 2016, Michael Schneidt also accompanied the students participating in the master class with Miklós Perényi. He is also contributing to the urtext editions at Henle Verlag in Munich.
For the second time now, he successfully conducted a piano course at the Chesa da Cultura on Lake St. Moritz. At the beginning of August, twelve piano talents from Japan, aged 14 to 55, travelled to Chesa da Cultura in St. Moritz to study and make music with Michael Schneidt. Be it technical tips, the imparting of musical expertise or the teaching of the history of music, the course focused on promoting the collaboration of the musicians as well as perfecting their pianistic skills.
This piano course owes its existence to Mrs Sachiko Tanei and the support of her daughter, Eri Tanei-Putz, and her son, Yuta Tanei. The fruits of this intensive, week-long work were presented in a concert at Chesa da Cultura St. Moritz.
Sachiko Tanei studied at the University of Music and Performing Arts in Vienna after graduating from the Toho Gakuen Academy of Music. After her return to Japan, she embarked on dynamic concert and teaching activities. For many years now, she has taught Piano at the Takasaki Keizaidaigaku Fuzoku High School in her hometown of Takasaki. Many of her former students are now active as pianists. She has also been a jury member at various competitions. Since 2001, she has regularly held master classes for young pianists with Professor Michael Schneidt.
Text by Albert Roman, course instructor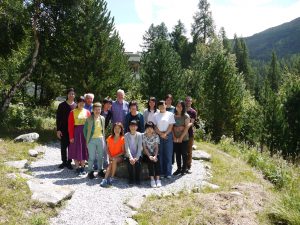 Workshop for Cello Ensembles with Albert Roman
October 6th –13th, 2018
Albert Roman, a native of St. Moritz, Switzerland, began playing cello at an early age and studied with such renowned cellists as André Navarra, Pierre Fournier, Mstislav Rostropovich, Paul Tortelier, and Janós Starker. Two first prizes in international music competitions marked the beginning of a busy career, over the course of which he has given concerts and master classes throughout Europe, Asia, and the United States. Albert Roman is particularly interested in contemporary music and, accordingly, has premiered cello works. For his contribution in promoting talented young cellists in China, he received the 1999 Friendship Award of the People's Republic of China. He is a guest professor at the music academies of Beijing, Shanghai, Tianjin, Wuhan, and Xi'an, Conductor of the Swiss China Cello Orchestra and Artistic Director of Chesa da Cultura St. Moritz. (www.albertroman.ch)
During this intensive working week, the cellists of this year's Workshop for Cello Ensemble at Chesa da Cultura have grown together into a congenial cello family. 74-year-old Maria Regula Merz enjoyed playing with 10-year-old Lara Zinsli just as much as professional cellist Daniel Romet enjoyed playing with talented cellist Dorothea de Gruyter. Thanks to the considerate support by Rosemarie Willumat and the culinary delights created by Chef Robert Merz, all participants felt at home. The prerequisites for concentrated and undisturbed music-making were given. Listening to and being able to interact with each other were important experiences for the musicians, while the music programme reflected the diversity of this year's Workshop for Cello Ensemble.
Text by Albert Roman, course instructor
Master Class for Cello with Pieter Wispelwey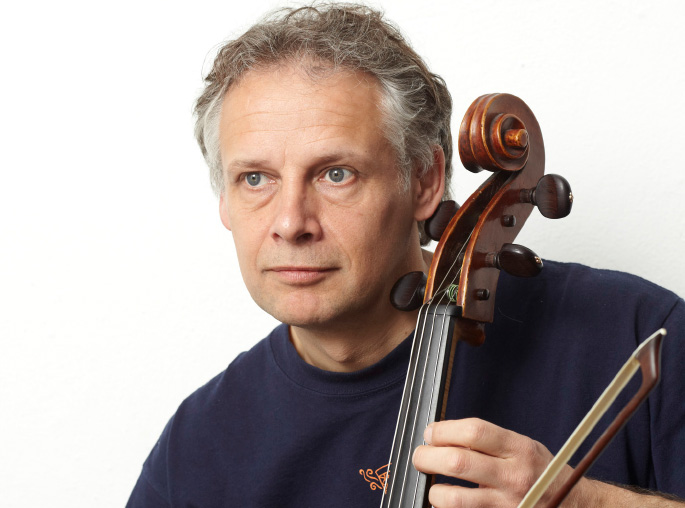 August 19th– 26th, 2018
Pieter Wispelwey is equally at ease on the modern or period cello. His acute stylistic awareness, combined with a truly original interpretation and a phenomenal technical mastery, has won the hearts of critics and the public alike in a truly wide-ranging repertoire. Among his approx. 50 CDs are the concertos of Walton (Sydney Symphony), Dvořák (Budapest Festival Orchestra), Shostakovich and Schumann (Australian Chamber Orchestra), Tchaikovsky (Deutsche Kammerphilharmonie Bremen), Prokofiev, Britten, Elgar, Lutoslawski, Haydn, Lalo, and Saint-Saëns as well as three recordings of Bach's Cello Suites and two of Beethoven's Cello Sonatas. He is currently recording the complete duos by Schubert and Brahms with Paolo Giacometti, with four of six instalments released to date.
Pieter Wispelwey, an internationally renowned cellist with great charisma has lured the best young cellists to St. Moritz. As a result, the general level of the participants was particularly high. From the very first minute, spirited, agile Pieter Wispelwey brought the students to be taught into top form by conveying his suggestions for improvement by gesticulating, dancing, singing, or playing his cello. He recognized the problems of the students very clearly and always had suggestions for improvement. Elementary aspects were treated in-depth as were interpretational subtleties. Thanks to his phenomenal musical memory and empathy, he always reached each individual student. He always remained patient and understanding.
Text by Albert Roman, Artistic Director
Fiore Favaro has studied in Italy with Alessandro Commellato and Riccardo Zadra. Between 2009 and 2013, she has been awarded two MAs at the Basel Academy of Music with pianist Filippo Gamba. She was given several 1st prizes at international music competitions and gives concerts throughout Europe as a soloist and chamber musician. In 2013, she played at the Teatro La Fenice in Venice. Fiore Favaro teaches Piano at the Basel Academy of Music.
Master Class for Baroque Violin with Leila Schayegh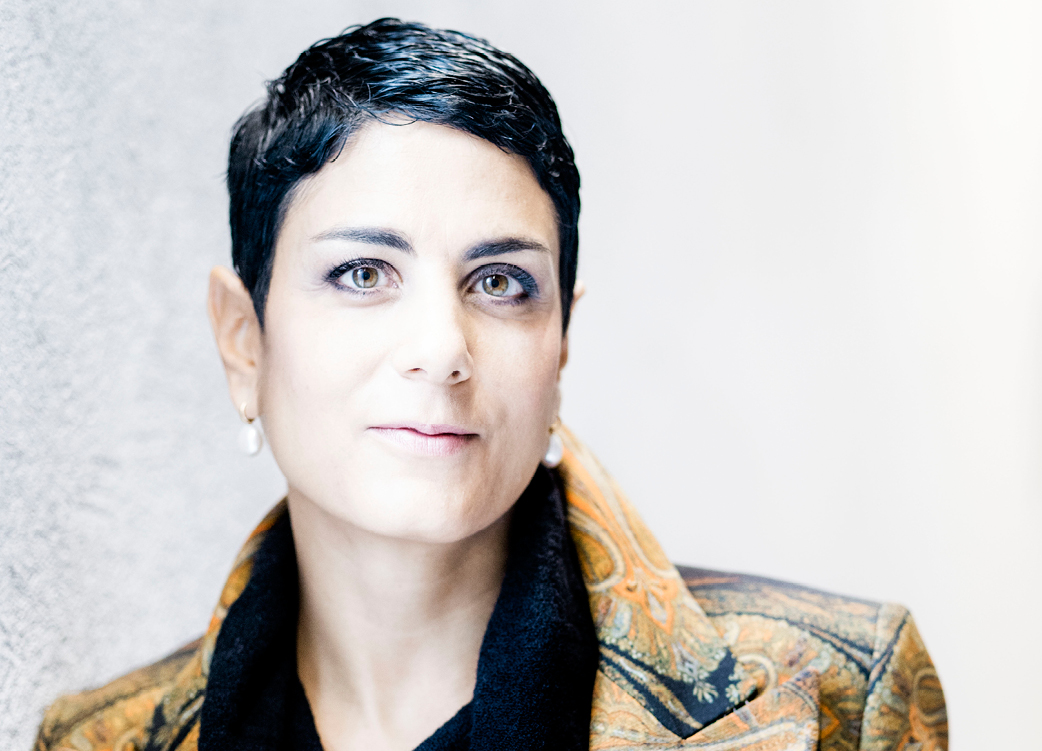 July 15th – 22nd, 2018
Leila Schayegh is a sought-after soloist and chamber musician on the important stages of the Early Music scene. Since 2010, Leila Schayegh has been a lecturer at the Schola Cantorum Basiliensis, where she heads a class for violin in old diapason. Thanks to her good reputation as a professor, she regularly works as a guest lecturer at workshops and master classes at various music schools and academies and with various orchestras. Her repertoire impresses in its breadth from early Baroque to late Romanticism. Her recordings have been awarded the «Diapason d´Or» in 2015 and 2016, as well as the «Editor›s Choice» by Grammophone and the «Best List» of the German Record Prize.
Leila Schayegh has worked intensively with the eager young violinists for one week. She intuitively grasped each student's skills and immediately adjusted to the participants' various levels of expertise. Positively encouraging them, she summed up problems and gave the participating baroque violinists a suitable piece of music to improve their playing. Thanks to her versatility and
pedagogical skills, she was able to convey an authentic interpretation to her students. The progress of all participants during this week was quite impressive.
Text by Albert Roman, Artistic Director
Andreas Westermann, born in Munich in 1988, studied at the Hochschule für Musik und Theater München Alte Musik and Chor- und Ensembleleitung with Prof. Christine Schornsheim and Prof. Martin Steidler. In 2014, he continued his studies at the renowned Schola Cantorum Basiliensis, completing them in 2016 with distinction. With the Quartett à 5 ensemble, Andreas Westermann won the 2nd prize at the International Gebrüder-Graun Competition. He works as an accompanist at the Schola Cantorum Basiliensis.
Master Class Leila Schayegh [PDF]
Seminar for Composers and Introduction to his Oeuvre with Helmut Lachenmann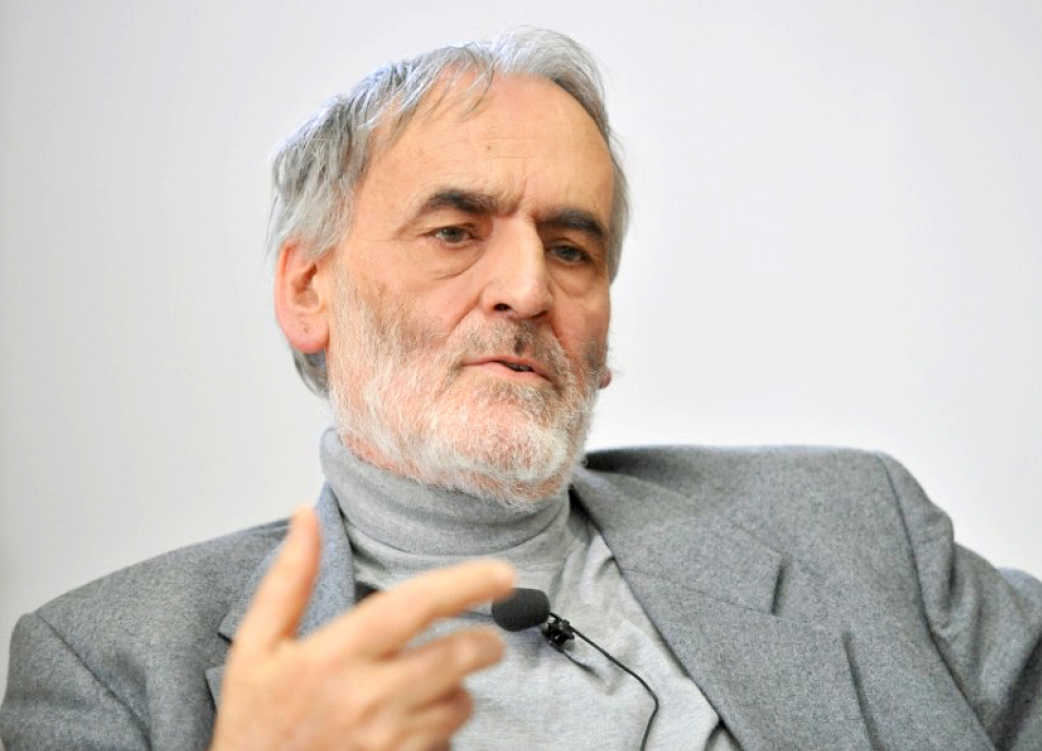 July 5th – 12th, 2018
Helmut Lachenmann was born in Stuttgart in 1935. He studied at the local conservatoires, followed by studies in Composition in Venice with Luigi Nono. Since 1966, he has been teaching at various universities and institutes on all continents. Numerous awards, including the Bach Prize of the City of Hamburg (1972), Ernst von Siemens Music Prize 1997, Leone di Oro of the Venice Biennale (2008), a nomination as a Fellow of the Royal Academy of Music (2010), and a nomination as Commandeur des Arts et Lettres (2012) followed. Helmut Lachenmann is an Honorary Doctor of Music at the music academies of Hanover, Dresden, and Cologne, a member of the Academies of Arts in Berlin, Hamburg, Leipzig, Mannheim, and Munich as well as of the Belgian Academy of Sciences, Literature and the Arts.
Helmut Lachenmann played a decisive role in shaping 20th-century music. Composers from all over the world came to St. Moritz to work with Helmut Lachenmann for a week to profit from his immense experience and to meet the Artist-in-Residence in person. He proved very sensitive as to the participants and their works. Mr Lachenmann was able to broaden the compositional horizons of his students and increase their creativity. He deemed it important to show the participants that every composer must find his or her own style, though every authentic compositional style is rooted in tradition.
Text by Albert Roman, Artistic Director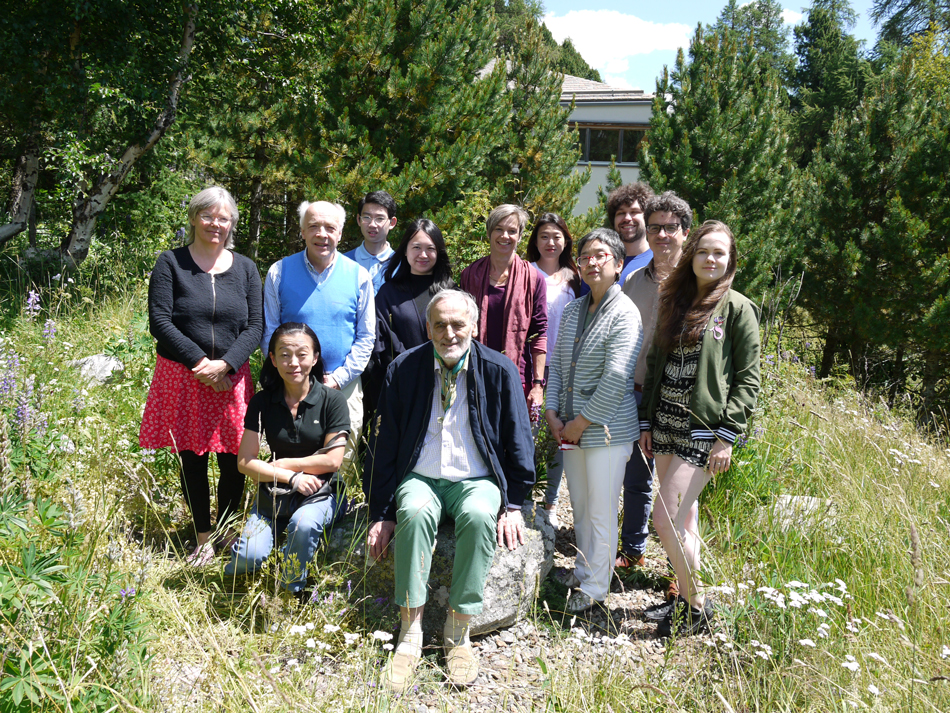 Opening Concert Lachenmann [PDF]
Contemporary-Music Seminar for Composers and Instrumentalists with Dieter Ammann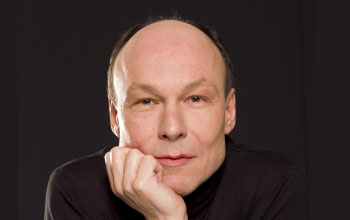 November 26th – 29th, 2016
The seminar focused on the comprehensive musical spectrum in Dieter Ammann's music and his vast experience as a teacher. The seminar addressed composers who wished to present their works (in group or private tutoring) and performers who wanted to familiarize themselves with Dieter Ammann's music and to be introduced to the world of New Music.
Thus, 12 composers from Switzerland, Germany, Moldavia, Romania, Turkey, and Egypt came to Chesa da Cultura to participate in a seminar on contemporary music with renowned Swiss composer Dieter Ammann.
With the internationally known Mondrian Ensemble, four top musicians could be engaged, who represent top-level interpretations. The closing concert on November 29th, 2016, introduced two important works by Dieter Ammann as well as miniatures by the seminar graduates and permitted a fascinating insight into the music scene of the 21st century. As Composer-in-Residence, Dieter Ammann was on hand at Chesa da Cultura throughout the entire seminar.
Programme Closing Concert Ammann [PDF]
Master Class for Cello
with Miklós Perényi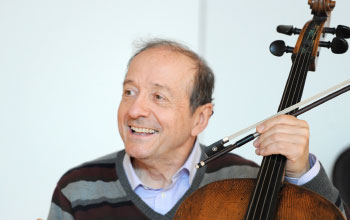 September 27th – October 4th, 2016
The master class for cello with well-known Hungarian cellist Miklós Perényi took place at Chesa da Cultura from Sept. 27th till Oct. 4th, 2016. The six actively participating cellists were given a full week of highly intensive lessons. Maestro Perényi was always courteous in dealing with his students. He teaches with admirable patience and knows every work by heart. When it comes to improving and deepening his students' performance, he will play part or even the entire piece for them in his finely nuanced way and outstanding musicality. Miklós Perényi's interpretation always focuses on the composer's intention. Thus, his lessons represent a holistic approach to music and offer valuable insights into the workshop of a master cellist.
Michael Schneidt, Professor for Piano at the Munich Academy of Music and Theatre perceptively and empathically accompanied the participants.
Programme Closing Concert Perényi [PDF]
Master Class for Viola da Gamba
with Paolo Pandolfo
August 20th – 27th, 2016
The course is aimed at gambists, students, enthusiastic amateurs, and the public and took place at Chesa da Cultura on August 20th – 27th, 2016. The course began with a joint dinner. Paolo Pandolfo taught individual and ensemble lessons (technique, improvisation, gamba consort), assisted by Amélie Chemin. The actively involved participants were accompanied on the harpsichord by Johannes Keller.
Virtuoso gambist Paolo Pandolfo inspired his students and encouraged them to perform at their best. He immediately recognized any instrumental difficulties of the performers, analyzed them and by concrete instructions contributed to solve their problems. He had his students repeat a phrase until a musical unity was achieved. Paolo Pandolfo's virtuosity was a model to everyone. At the closing concert works by W. Brade, B. de Boismortier, G.
Cello Ensemble Workshop
with Albert Roman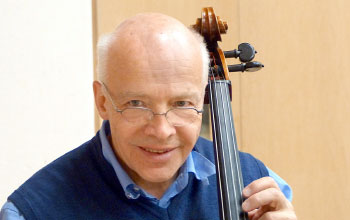 July 9th – 16th, 2016
This class was designed for students, cellists, and enthusiastic amateurs and took place at Chesa da Cultura in St Moritz from July 9th till July 16th, 2016. It focused on familiarizing the students with the literature for cello ensemble and promoted the art of playing together, introducing various forms of improvisation. For the improvisations, non-European instruments were available. The individual groups were organized according to the level of skill and the wishes of the participants. In the evening, Albert Roman conducted the cello orchestra composed of the participants. The youngest student was 18, the oldest 69 years old.
A highly varied programme with works by J. S. Bach, G. Fauré, G. E. Goltermann, F. Grützmacher, D. Popper, H. Purcell, A. Stradella, G. Ph. Telemann, and ragtime music, negro spirituals, and improvisations by the participants themselves had the audience applaud enthusiastically.
Master Class for Baroque Violin with Enrico Onofri
September 16th – 22nd, 2013
A gifted violinist and a first-rate artist in his field, Enrico Onofri was able to inspire the young musicians with enthusiasm for Baroque music and elicit the essential elements of each work that was the focus of study. With masterful ease, he made his skills and knowledge available to the participants. His instructions and tips were substantial, and he himself played the respective parts for the participants in order to validate his corrections.
The closing concert took place on Saturday, September  21st, 2013, in the well-filled music hall of Chesa da Cultura. The young musicians, who hailed from six different countries, demonstrated the results of their week-long work to the Engadine audience and, encouraged by Maestro Onofri, gave their very best. The violinists, some of whom already had active concert careers, made a persuasive case for the Baroque works on display. Everyone was impressed by the enthusiasm and total commitment shown by Enrico Onofri and his students.
Symposium on Das Buch der Sterne by Wilfried Hiller
August 29th – 31st, 2013
Wilfried Hiller's Das Buch der Sterne [The Book of Stars], a piano cycle for 88 celestial constellations, was the focus of this three-day symposium.
Wilfried Hiller introduced the participants to his Book of Stars and analyzed the individual pieces with reference to the constellations and their positions. At the end of the symposium, the students met at the Academia Samedan Observatory and, with the artist guiding them, gazed at the "musical" cosmos of the starry firmament. Wilfried Hiller was able to inspire in the seven participants from three different countries an intense and lively understanding of his fascinating work. His vivid commentary revealed the relationship between music and the cosmos.
The closing concert took place on Sunday, September 1st, 2013. The performer was gifted young pianist Amadeus Wiesensee, who performed excerpts from the cycle, with a commentary supplied by composer Wilfried Hiller himself.
Master Class for Double Bass with Gary Karr
August 3
rd
– 10
th
, 2013
For a full week, legendary American double bass player Gary Karr was a guest teacher at Chesa da Cultura. A total of 17 young, highly motivated and talented double bassists from nine countries made the pilgrimage to St. Moritz to work with this great artist and benefit from his wealth of experience. For his lessons, Gary Karr was supported by pianist Harmon Lewis, with whom he has given concerts for well over 30 years.
The closing concert, which was well attended, took place in the wonderful acoustic environment of the Chesa da Cultura music hall on Saturday, August 10th.
Flyer [PDF]
Chamber-Music Class for Strings with Albert Roman
July 6th – 13th, 2013
The ensembles were determined at the beginning of the course and organized according to the participants' skills and needs.
The goal was to literally "hear" the creative process of music-making. During the study and rehearsal of the selected musical works, particular attention was paid to the genesis and decline of musical sound (silence in music). Non-European musical instruments were available for the improvisations. Various formal schemes (passacaglia, waltzes, habanera, etc.) were used to practice improvising.
The closing concert took place on Friday, July 12th, at Chesa da Cultura. The nine participants, who ranged in age from 10 to 67, performed a varied programme of works by L. Boccherini, D. Funck, R. Schumann, J. Huré, G. Bizet, and I. Albeniz.
Master Class for Lieder Performance
with Composer Wolfgang Rihm
September 23rd – 30th, 2012
Wolfgang Rihm is the most-frequently played composer living today. The master class held at Chesa da Cultura on September 23rd – 30th, 2012, focused on his extensive lieder compositions. Outstanding lieder duos (singer with piano) took part in the master class. For one week, the young artists worked under the direction of Wolfgang Rihm on his lieder. As Composer-in-Residence, Wolfgang Rihm lived at Chesa da Cultura. Therefore, the participants also had the opportunity to get to know Wolfgang Rihm apart from lessons and benefit from his musical universe, his knowledge of literature, and his emotional impact.
Master Class for Recorder
with Maurice Steger
September 8th – 15th, 2012
Swiss recorder player Maurice Steger gathered eight highly motivated young recorder players in his master class, which took place at Chesa da Cultura on September 8th – 15th, 2012. Because of his intense and spontaneous teaching, Maurice Steger was able to encourage these young talents to new musical and emotional heights. The participants benefited from lessons on different levels and studied solo works for recorder, baroque sonatas, concerti, and ensemble works from the 16th – 18th centuries. Harpsichord player Sebastian Wienand completed the master class with his sensitive, competent, and melodious playing. Finally, the Baroque pieces were presented on various flutes to a rapt audience.
Master Class for Cello
with Miklós Perényi
August 4th – 11th, 2012
World-renowned cellist Miklós Perényi gave a master class at Chesa da Cultura on Lake St. Moritz from August 4th till August 11th, 2012. Eight cellists from Germany, France, Japan, Canada, and Switzerland, selected according to strict standards, presented the results of an intense week of their work in a closing concert on August 10th, 2012, at the Chesa da Cultura music hall, performing cello pieces by J. S. Bach, L. Boccherini, J. Brahms, Z. Kodály, K. Penderecki, S. Prokofiev, R. Schumann, and K. M. von Weber. Michael Schneidt, who teaches Piano at the Munich Conservatory of Music and Theater, accompanied the cellists. The truly outstanding cellists fired the audience to enthusiastic applause.
Cello Ensemble Workshop
with Albert Roman
July 21st – 28th, 2012
This year, cellist Albert Roman, a native of the Engadine, once again presented a concert with his students at the end of the one-week workshop held at Chesa da Cultura on Lake St. Moritz. The audience was delighted by the richness of sound of the eight celli as trios, quartets, and orchestra. The same as always, the cello ensemble course organized by Hotel Laudinella took place at Chesa da Cultura. The active musicians included professional cellists, music-academy students, and enthusiastic amateurs. The participants were between 13 and 68 years old.
The closing concert took place at the concert hall of Hotel Laudinella in St. Moritz on Friday, July 27th, 2012. The audience enjoyed the rich and full cello sound with works by J. S. Bach, Ludwig van Beethoven, A. Bruckner, J. Haydn, D. Labocetta, U. Nehls, M. d'Ollone, and D. Popper.
Piano Workshop with Michael Schneidt
August 6th – 14th, 2011
Professor Michael Schneidt of Munich held a master class for young piano virtuosi at Chesa da Cultura. The ten participants aged 16 to 27, all from Japan, worked intensively. Thanks to a highly focused organization, all 10 piano talents were able to adhere to the desired practice times, although only 2 Steinway grands and one Bösendorfer piano were at disposal. At the closing concert, they played works by J. S. Bach, Beethoven, Brahms, Chopin, Ginastera, Rachmaninoff, Ravel, and Scriabin.
Cello Ensemble Workshop with Albert Roman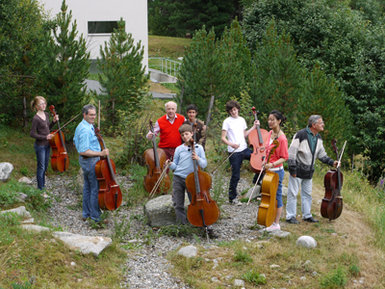 July 24th – 31st, 2010
10 cellists from Switzerland, Germany, France, and China gathered in St. Moritz to become acquainted with the rich cello literature and perform a selection of works under the direction of Albert Roman. Three generations were represented, ranging from a 13-year old French girl to a 66-year-old Swiss woman. At the closing concert, they performed works by Albéniz, Bach, Bruckner, Glinka, Goltermann, Handel, Huré, Purcell, and Villa-Lobos, as well as their own improvisations.
Alphorn Workshop
with Martin Roos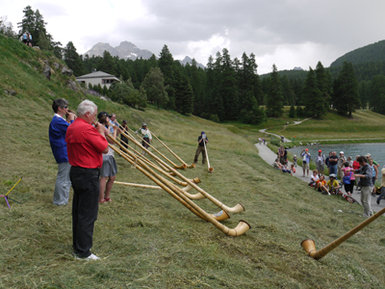 July 3rd – 10th, 2010
17 participants from Switzerland, Germany, and Scandinavia worked with alphorn specialist Martin Roos. They rehearsed not only in the Chesa da Cultura music hall but often outdoors as well. As their music was echoed by the mountains, the wistfully romantic sounds of the alphorn literally transformed the surrounding nature. Martin Roos also directed the closing concert in the garden of Chesa da Cultura on Lake St. Moritz and attracted a large audience.
Master Classes with Oscar Ghiglia (guitar)
and Hopkinson Smith (lute)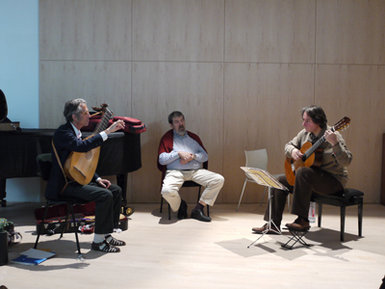 September 22nd – 29th, 2009
For the first time, two world-class artists — acclaimed Italian guitarist and teacher Oscar Ghiglia and Hopkinson Smith, an expert on Renaissance lute — gave a master class together. Active and passive participants were given an opportunity to become acquainted with the similarities and development of these two important plucked instruments.
As a young guitarist, Oscar Ghiglia was personally called to famous Accademia Musicale Chigiana in Siena as his successor by guitar maestro Andres Segovia.
Ten musicians from Europe, South America, and the United States travelled to St. Moritz to work for a week with the masters of their respective fields. The closing concert presented 11 different works spanning four centuries. The high level of playing of these distinguished protégés were praised and the many "musical pearls" earned enthusiastic applause from the audience.
Composers' Seminar with Rudolf Kelterborn
September 22nd – 29th, 2007
As part of the seminar week held at Chesa da Cultura, 14 emerging young artists joined the composer to rehearse five pieces under his tutelage. Thanks to Kelterborn's presence at Chesa da Cultura, an intensive exchange of ideas unfolded between the composer and the young musicians. Conductor and composer David Philip Hefti of Zurich assisted Kelterborn and also conducted the closing concert at the Laudinella Concert Hall in St. Moritz. Rudolf Kelterborn himself presented his works at the concert.
Composer Rudolf Kelterborn, a native and resident of Basel, ranks among the most prominent and internationally recognized Swiss composers of today. His compositional oeuvre includes more than 100 works of all genres. Various techniques play an important role in his music. As Professor of Theory and Composition at the music academies of Basel, Detmold, Karlsruhe, and Zurich, Kelterborn has taught a large number of students, some of which have already distinguished themselves as composers in their own right. His work analyses and publications, which demand a holistic way to listen to music, he has set new standards as to listening to and dealing with music. As Director of the Basel Academy of Music, as head of the Music Department at Radio DRS, and Editor-in-Chief of Schweizerische Musikzeitung, Rudolf Kelterborn has sustainably helped shape the European music scene. www.kelterborn.ch
Composers' Seminar with Klaus Huber
September 20th – 28th, 2005
Klaus Huber introduced twelve highly talented young musicians from all around the world to his oeuvre as part of the extremely productive week that transformed Chesa da Cultura into a workshop of contemporary music.
He was supported by a team of four experienced interpreters of his music: Susanne Huber (flute), Katharina Rikus (vocals), Walter Grimmer (cello), and Jean-Jacques Balet (piano). An aura of intense musical and human communication surrounded Huber and his work: was it his humour, his ever-youthful soul, the extensive experience of an 80-year old musician, or perhaps the eternal quest for familiar paths in a strange environment? The rehearsed works were thereupon presented to the Engadine audience in the composer's presence at a closing concert.
Klaus Huber studied composition with Willy Burkhard (Zurich) and Boris Blacher (Berlin). He had his international breakthrough at the IGNM World Music Festival in Rome in 1959 with his chamber cantata The Angel Speaking to the Soul. From 1964 till 1973, he taught composition at the Basel Academy of Music. In 1969, Klaus Huber founded the International Composers' Seminar in Boswil. From 1973 till 1990, he headed the Institute for New Music and the composition class at the Academy of Music in Freiburg i. Breisgau. In 1978, the city of Basel gave him the much coveted Basler Kunstpreis. In 2008, Klaus Huber received the prestigious Siemens Art Prize.
Chamber Music Symposium with Sofia Gubaidulina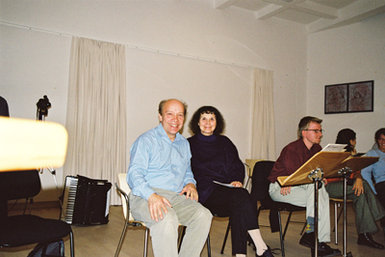 September 19th – 30th,  2001
On October 24th, 2001, Sofia Gubaidulina turned 70. To mark this important anniversary, the head of the Pro Musica e Cultura Foundation, Artistic Director Albert Roman, invited this internationally celebrated composer to St. Moritz. At the symposium, Gubaidulina introduced a dozen young musicians to her work. She conveyed an intensely vivid understanding of the world of sounds and ideas which her music explores, thus allowing these young artists to become familiar with her musical language and inspiring the participants to peak performances. In the evenings, there was time to reflect on more in-depth topics and also to get to know the composer in person. Gubaidulina led the rehearsals and also worked with the chamber music groups.
The young artists came from all over Europe. In St. Moritz, eight works by Sofia Gubaidulina were rehearsed for a full twelve days  and presented at the closing concert. Two regular performers of Gubaidulina's music, Professor Vladimir Tonkha (cello) and Elsbeth Moser (accordion), assisted the composer. Several of her works were dedicated to and premiered by these two artists, who enjoy a longstanding friendship with Sofia Gubaidulina.
Sofia Gubaidulina is one of the most outstanding contemporary composers. Her almost spiritual-like style appeals to enthusiasts of early music equally as well as to connoisseurs of contemporary music. Her work always focuses on contemporary issues. Gubaidulina: "There are composers, who build their works quite consciously. I however count myself among those who'd rather 'breed' their works. And that's why the entire world I create is comparable to a tree, which forms a unity with its roots, trunk, branches, and leaves."